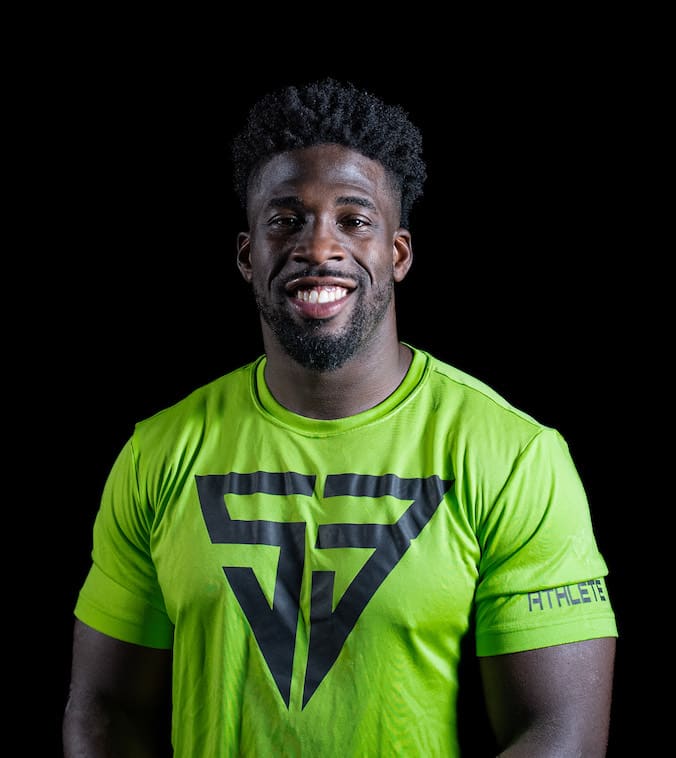 Coach Demitrius Bronson
Bronson was born and raised in Washington State. He is married to Tatiana Bronson and has three children, Malakai (5 yrs.), Amayah (8 yrs.) and Demitrius II (11 yrs.). Bronson finished his high school football career as a running back with 3,810 rushing yards and was listed as a "Red Chip" recruit by the Seattle Times. In his final high school season, he recorded 1,450 rushing yards. He graduated from Kentwood High School in June of 2008 and accepted a football scholarship to the University of Washington.
Bronson attended the University of Washington for two years before transferring to Eastern Washington University where he made his debut on September 3, 2011 against the University of Washington Huskies, under the head coach of Beau Baldwin. During his time spent at Eastern Washington University, Bronson was an athletic academic honors scholar and on the Dean's List each consecutive year. He completed his bachelor's degree in Sociology and Business Leadership, graduating in June of 2013.
Bronson was invited to the super regional combine in Detroit, on April 12, 2014, where he made his mark amongst 66 other candidates. He later signed as a Free Agent, under contract with the Seattle Seahawks on June 17, 2014. During his time spent with the Seattle Seahawks, he was a Superbowl contender between the Seattle Seahawks and the Denver Broncos on February 2, 2014 (Super Bowl XLVIII). Bronson was released from the Seattle Seahawks in May of 2015, he was later picked up as a free agent to the Miami Dolphins in July of 2015, finishing his football career with their organization that same year. He was then recruited by the entertainment business and contracted with the WWE in Orlando, Florida in 2016; He has finished out his career with the World of Wrestling Entertainment as of July 2018. Bronson has since followed his passion for Health and Wellness, developing his own personal training business, under DB Training LLC. and 53Squad Training; carrying out his motto "Train Like an Athlete", "One Squad, One Goal". Bronson is certified in many areas of expertise including, NASM Personal Training, Precision Nutrition (Exercise Science and Nutrition), American Academy of CPR & First Aid Certification, Functional Training Summit (Certification), Athletic Coaching Certification, Certified Functional Strength Coach, and Vertimax Certification Training. Bronson's strong passion for changing lives has lead him to spread his knowledge of health and wellness throughout greater Orlando, touching one community at a time.